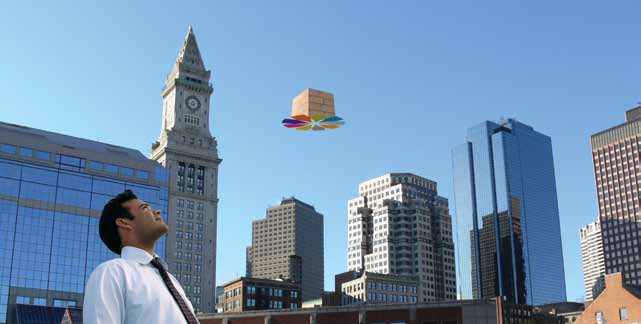 FULFILLMENT
Quad/Graphics is a truly 21st-century facility, with the technology and dedicated personnel direct marketers need to drive greater response rates. Our system and advanced automation ensure 100% accuracy and integrity, giving you tighter control over production and distribution costs.
A Unified Blend of People and Technology
• 24 Hour Security Camera Monitoring
• Unique QC Methods for 100% Accuracy
• HIPAA and Financial Data Compliant
• Online Inventory Management
• Real-Time, Online Shipment Tracking
• Strategically Located Outside Boston
Automation
Fulfillment has traditionally meant using a temporary labor pool to collate and package materials. Quad/Graphics' automated processes improve accuracy and productivity by eliminating human error and unforeseen slowdowns. Your net result is higher predictability, lower operating costs, and a positive customer experience.
Computerized PIKI
• Predictability-Controls Picking Collation
• Automation Modules can be Quickly Reconfigured
• Equipment feeds On-Demand or in Accurate Batches
• Easily Feeds Single Sheets or Thick, Uneven Objects
• Low Cost Configurations to Glue, Attach or Tie
• In-Line Video Reading and Inspection Systems
• Automated Weight-Checking Ensures Accuracy
• Inserts into Envelopes or Boxes, or Shrink Wraps
Services
• Fast, Accurate Price Quotes
• Secure Material Storage
• Customized Packaging Solutions
• Eco-Friendly Packing Materials
• Route Optimization/Cost Analysis
• Interfacing with Client Software
• Advance Shipping Notices
• Online Reporting & Tracking
• Visibility for Capacity Allocation
• Personalized Kitting
• Shrink Wrapping
• Hot or Cold Gluing
• Die-Cutting
• Soft Seal Application
• Poly-Bagging
• Clam Shell Assembly
• Pick to Order
• Batch Pick
• Finished Goods Storage/Distribution
The People, System and Security to Fulfill Your Needs